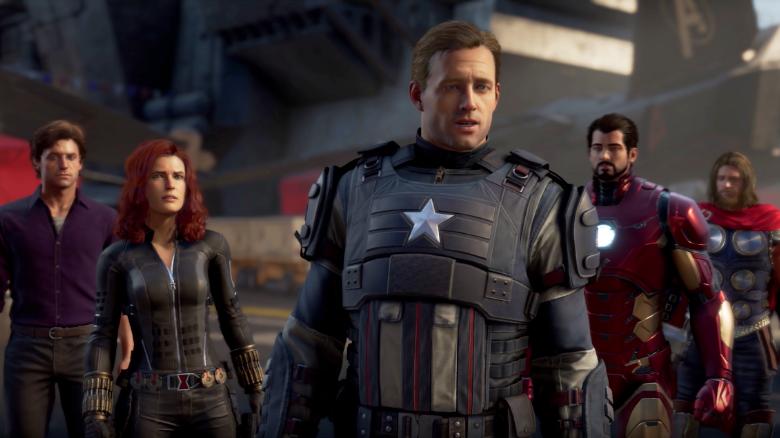 Marvel's Avengers conquered the box office. Now the franchise is ready for a new adventure.
The trailer for the new Avengers video game was released Monday. Its launch has been highly anticipated ever since Disney's Marvel Entertainment and video game publisher Square Enix first announced two years ago that they were partnering to make games together.
The new Avengers game will be playable on Playstation 4, Xbox One X, PC and Google's new game-streaming service Stadia. It's arriving on May 15, 2020, although Playstation users will get early access to a beta version. Up to four people can play at a time.
The game is being developed by Crystal Dynamics, a subsidiary of Square Enix that worked on the critically acclaimed "Tomb Raider" series of video games.
Some of the characters in Marvel's Avengers might have a slightly different look compared to what fans of the movie series expect. The game developers hired a new cast of actors to portray Captain America, Iron Man, Black Widow, the Hulk and Thor.
But the characters' outfits, styling and quips are still similar. For example, in the trailer, Iron Man says in his classic snarky tone: "Did Thor just make a joke?"
The changes to the Avengers lineup were met with some derision. Twitter users joked that it might cost too much to hire back the stars who played the superheroes in the movie series — among them, Chris Evans, Robert Downey Jr. and Scarlett Johansson — to play the characters again in a video game.
Still, the teaser depicts an all-new story, including a fiery and intense battle sequence on San Francisco's Golden Gate bridge. After a tragedy, the team disbands, and they must reunite several years later to save the world once again.
The room at Square Enix's E3 presentation in Los Angeles cheered loudly after the reveal Monday. That enthusiasm grew when Meagan Marie, senior community manager for Crystal Dynamics, promised the crowd, "We won't have loot boxes or pay-to-win scenarios." Any new content added to the Avengers game after its release will be free to players.
"Loot boxes" — a random assortment of virtual rewards that players can purchase in games for real money — have come under fire from critics who liken the practice to gambling, since a person pays for the box without knowing what is inside. Other games in recent years that have included that feature, like 2017's Star Wars Battlefront II, were widely panned.
Avengers is a hot franchise. "Avengers: Endgame" raked in $1.2 billion on its opening weekend in April, shattering records. And Marvel Studios has made nearly $20 billion at the global box officewith its larger Marvel Cinematic Universe.
Marvel has already been dabbling with video game adaptations of its films. It worked with Sony last year to create a Spider-Man game, for example.
Also at E3, Nintendo announced more details about Marvel's Ultimate Alliance 3, a title that's coming to the Switch in July. The game lets up to four players battle to take down villain Thanos and his Black Order warmasters.
["source=cnn"]